BANDANAS AND THE PAISLEY MOTIF | A TREND OR A LASTING FASHION?
THE BANDANAS AND THE PAISLEY PATTERN | A TREND OR A LASTING FASHION?
From the American Revolution to Madonna and Bruce Springsteen: where did the paisley bandana fashion come from, capable of taking on infinite and very different meanings?
The first bandana was born thanks to Martha's love for her husband, the famous General George Washington. She had created the first red handkerchief printed with the image of George on horseback, a hymn to American independence.
Bandanas have a very long history behind them, they participated in the Industrial Revolution as an advertising vehicle, then they became the symbol of coal miners, the "rednecks" , or later still, as an accessory for wives left at home during World War II . They were and still are an identifying garment of various communities and social groups extremely different from each other, from the American gangs of the 80s to the Japanese culture perfectly represented by the designer Hideaki Shikama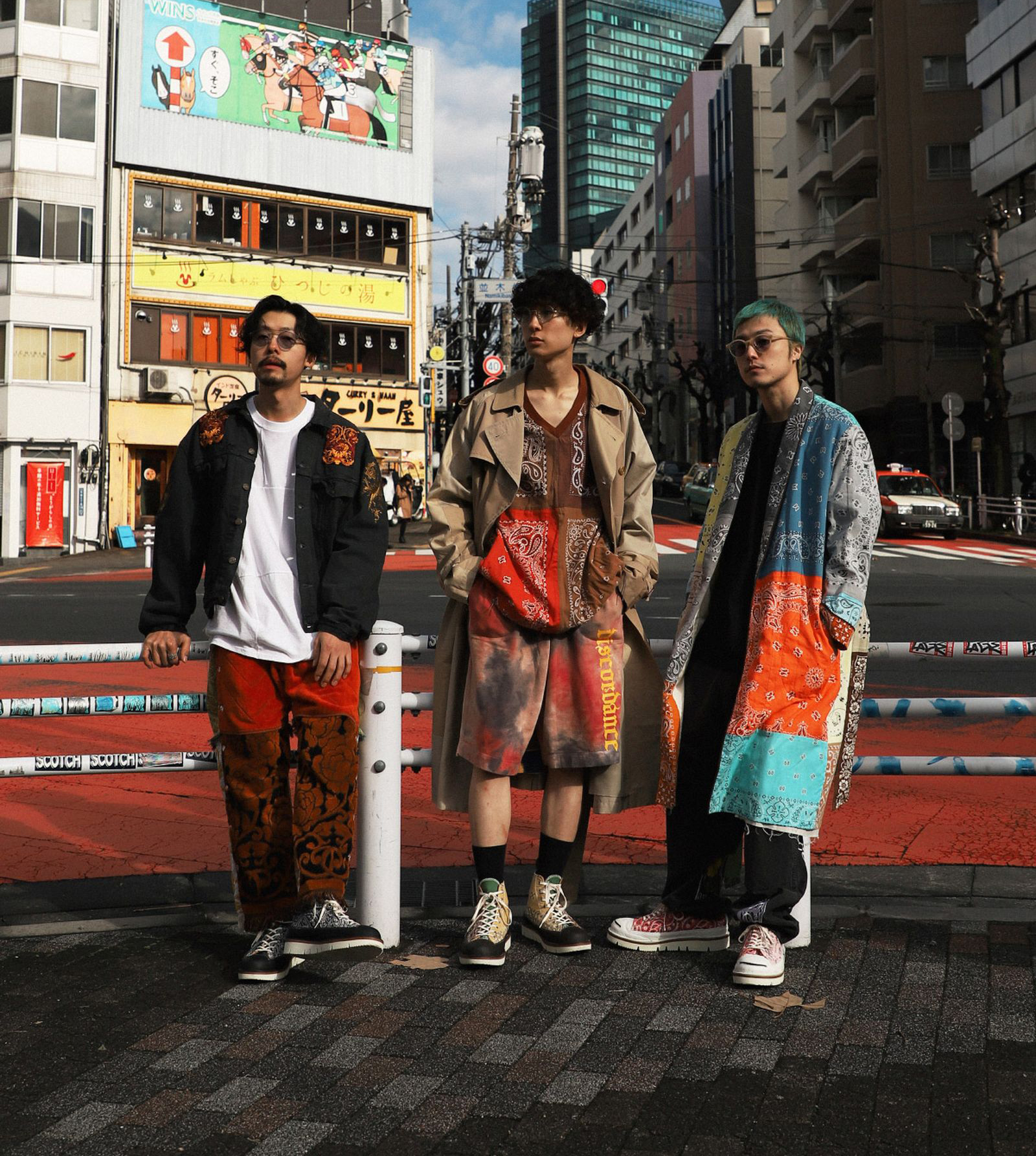 Today, as soon as we think of the bandana, all those contrasting cashmere patterns come to mind, white on colorful backgrounds. They are prints of Persian origins and represent a blossoming flower or alternatively a folded cedar. It looks so much like a drop and thanks to its elegance and refinement it has conquered the whole world of fashion becoming a true style icon.
It is one of the oldest prints in history, and we like it at Alto Milano because it represents all the values ​​we share, such as the importance of traditions, the passion for fabrics and the tailoring of the workmanship. It comes from the regions of Kashmir in India where it is used as a decoration on the walls of monuments and houses, maintaining the same precision and minuteness of detail that makes the paisley of today recognizable.
But how did the paisley pattern come to Europe?
Thanks to a queen!
Joséphine de Beauharnais wife of Napoleon
Josephine was a refined art collector and a lover of novelties, even in terms of fashion. She was the first woman to own an entire paisley patterned wardrobe.
In the 1900s it will then be an Italian man who will clear this fantasy also for men's clothing, the esthete par excellence Gabriele D'Annunzio , with a silk kimono in a "bandana" print.
In today's high fashion, the merit of the fame of this fantasy can be attributed without a shadow of a doubt to Etro , who has created an indissoluble and perfectly successful partnership between the fashion house and the paisley. The bandana fantasy always returns cyclically, and how not to mention also pioneering fashion brands "made in Japan" such as Kapital, Visvim or Children of the Nation Discordance who have used this fantasy adapting it to garments from urban taste. A boost to the trend can also be attributed to the numerous celebrities who wore paisley garments, such as A $ AP Rocky and Bella Hadid.
Whether it's an etro jacket, Visvim trousers or a Kapital bag, the fashion of the bandana pattern is a trend that will last over the years. So why not apply it to our beloved socks too?
Hence our continuation, the men's sock in fresh cotton of first quality in Yuri bandana pattern , in sneakers, ghost or as a sock version.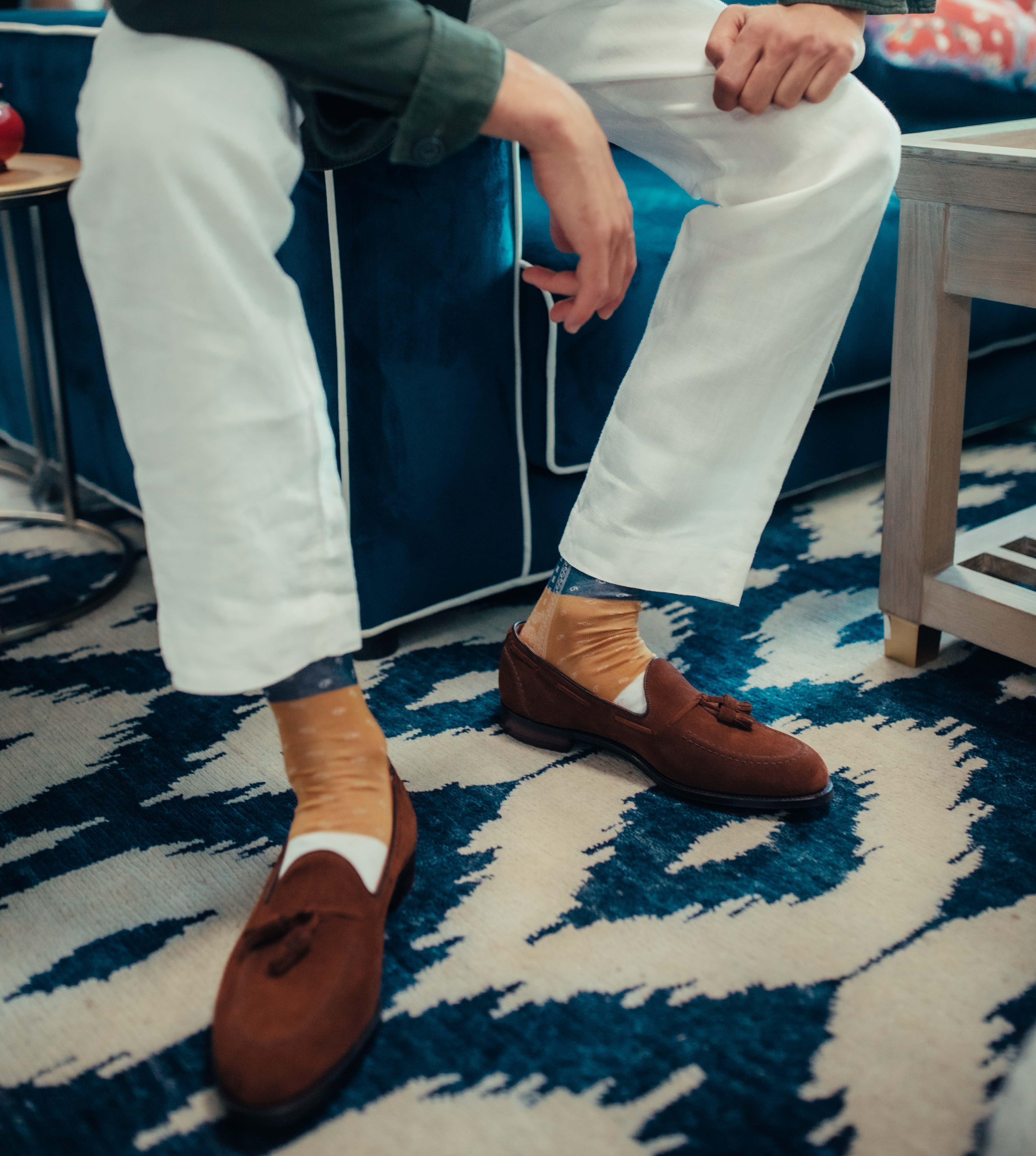 It is made up of three paisley patterned bands of different colors and you can find it in different color combinations, from the most classic to the most eccentric ones.
It remains only to choose how to combine it, do you feel more elegant in Etro style, or urban in a total bandana look, Loewe style?
We are waiting for you on our social networks to discover all your bandana outfits!