Summer is coming and with it the recurring problem of every man and woman: what fit to wear under moccasins and espadrilles?
Summer is coming and with it the recurring problem of every man and woman: what socks to wear under loafers and espadrilles?
This year, Alto Milano comes to your rescue with the ultimate guide to choosing the right ghost!
The invisible sock has many names: ghost, pedulin, toe-saver... but whatever you want to call it, it's a must in any self-respecting closet.
They exist in different models and colors, are you ready to find out the difference?
Let's start by getting to know the three models of men's ghosts that Alto Milano offers you: Ghost, Over Ghost and Penny Loafer.
Ghosts have a unique stitching that starts from the toes and goes all the way to the back, because of this type of stitching the ghost toe-savers are exclusively plain. If you are a loafer, espadrille or ballerina lover, you will not be able to do without them, thanks to the very deep cut-out that makes it invisible under any footwear.
The Over Ghosts feature a flat seam on the toes and elastic on the back, which gives even more stability to the elastic sock. On the other hand, this type of pedulin can be patterned, with all kinds of prints and colors, and is slightly more high-cut than the ghosts, a feature that makes it the best choice for monk strap shoes or boat shoes. The perfect accessory for those who never give up style, after all as Antoine de Saint-Exupéry said in: The Little Prince; the essential is invisible to the eyes!
The Penny Loafers have the same type of stitching as the Ghosts but differ in the even higher rise making them ideal for oxford or derby shoes but not suitable for more low-cut ones. They are definitely a must have for those who do not like to show their socks under sneakers, being just the right height to be invisible but still ensure the comfort and fit of a regular short sock.
Do you know what all our ghost socks have in common?
.
All types share the special silicone anti-slip system that ensures stability and perfect adhesion to the foot. You'll never lose a pedulin in your shoe again, Alto's word!
All Alto Milano's signature phantoms are made of fresh cotton, a top-quality, sustainable and vegan yarn that wraps like a glove and ensures comfort and lightness.
The only exception is Bacco, our sports line toe-liner, composed of a technical fabric that makes it perfect for all types of activities, from sports to more everyday, keeping the foot cool and dry and ensuring a high feeling of comfort.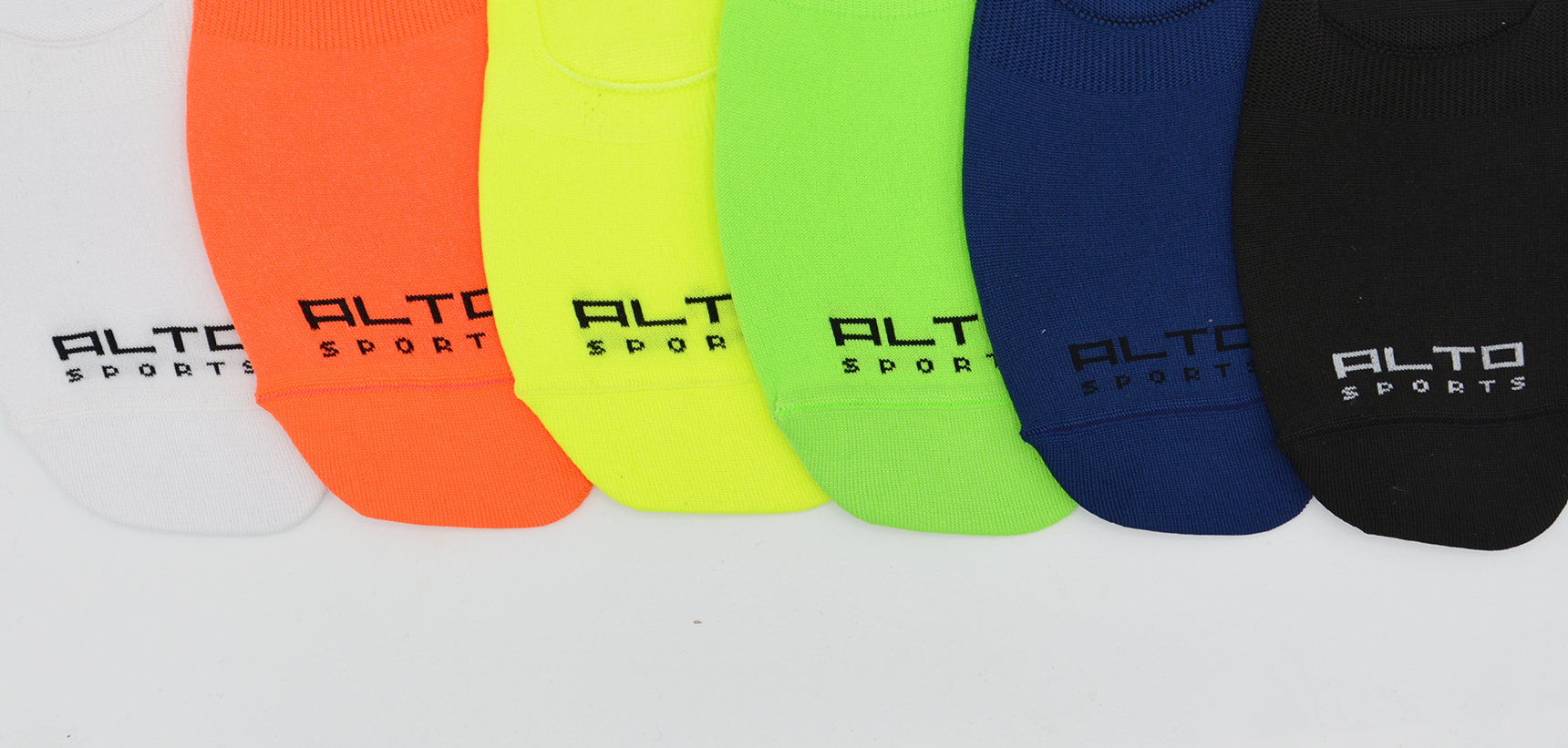 In our men's and women's phantom section, we have ones in stripes, houndstooth, lurex, bandana pattern and more.
Now that you are a true ghosts expert, all you have to do is choose the right one for you and your shoes!
For more fashion curiosities, we are waiting for you on our social channels Instagram and Facebook, to answer all your questions and for more style tips!