We took the first steps, in a difficult period, in which we sought the best - in work and in the product - to entrust our children with the same ethical and moral principles that have always distinguished us, aware of the constant social responsibility of our company. The values of our family have helped us in this: doing together, with commitment, passion and tradition that we hope will be handed down to the new generations with dignity and humility.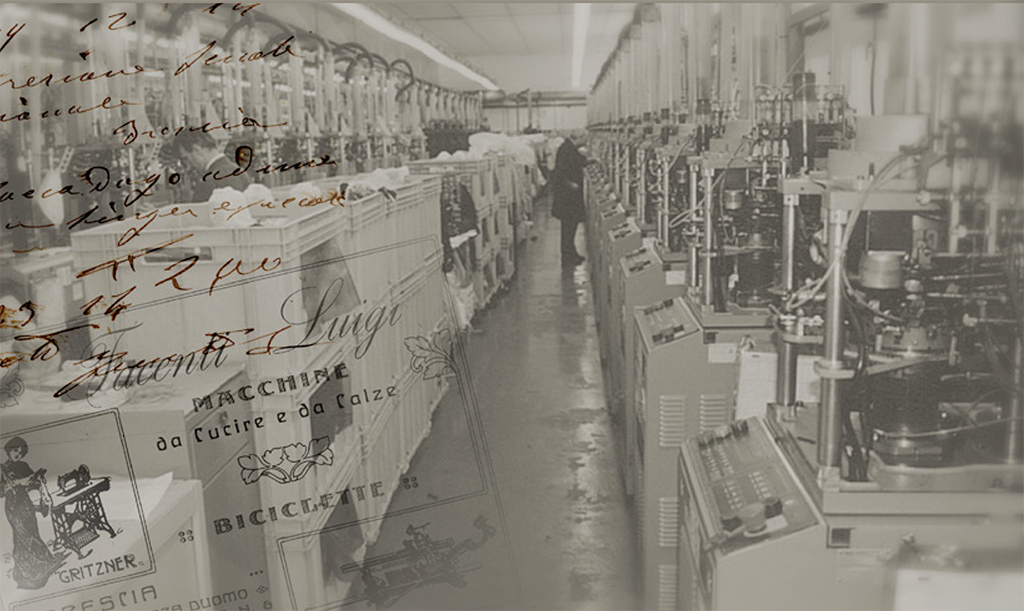 "I remember his mechanic's hands moving on those sock machines with skill and grace, as precisely as a swiss watch".
Luigi Facenti
Facenti was born from the intuition of entrepreneurial Italo, who starts a socks production in 1923. The innovative spirit of the founder and his calling to originality, since his education in Switzerland, are characterized by the choice of machineries d'avant-garde and the brand with the acronym CIF (Calzificio Italo Facenti) engraved in the collar of the family bulldog. In 1948 his son Luigi opens up a new stage of production oriented to the originality and creativity. Thanks to the production and technical experience, he introduces single and double crochet and fancy patterns that soon become the distinctive features of Facenti brand.
The '80s mark the beginning of a new distribution retail model, which specializes in underwear and hosiery. Luigi introduces Doing brand and the sock, from a mere accessory, becomes an essential element of style. In the 90's the third generational shift takes place. Michela, graduated in Economics, radically reorganizes the company and broadens the International market. With her feminine sensibility, the attention to details and passion for fashion, she introduces a brand of excellence Made in Italy: Alto Milano, the perfect alchemy between tradition and modernity, research and innovation.
The competence and the ability to create is increasingly recognized: after centuries of revolutions and changes the Italian taste and style are confirmed as unique. The interpretation of the trends and evolution of the proposals grow with fashion, confirming the wordwide excellence of Made in Italy.